Bio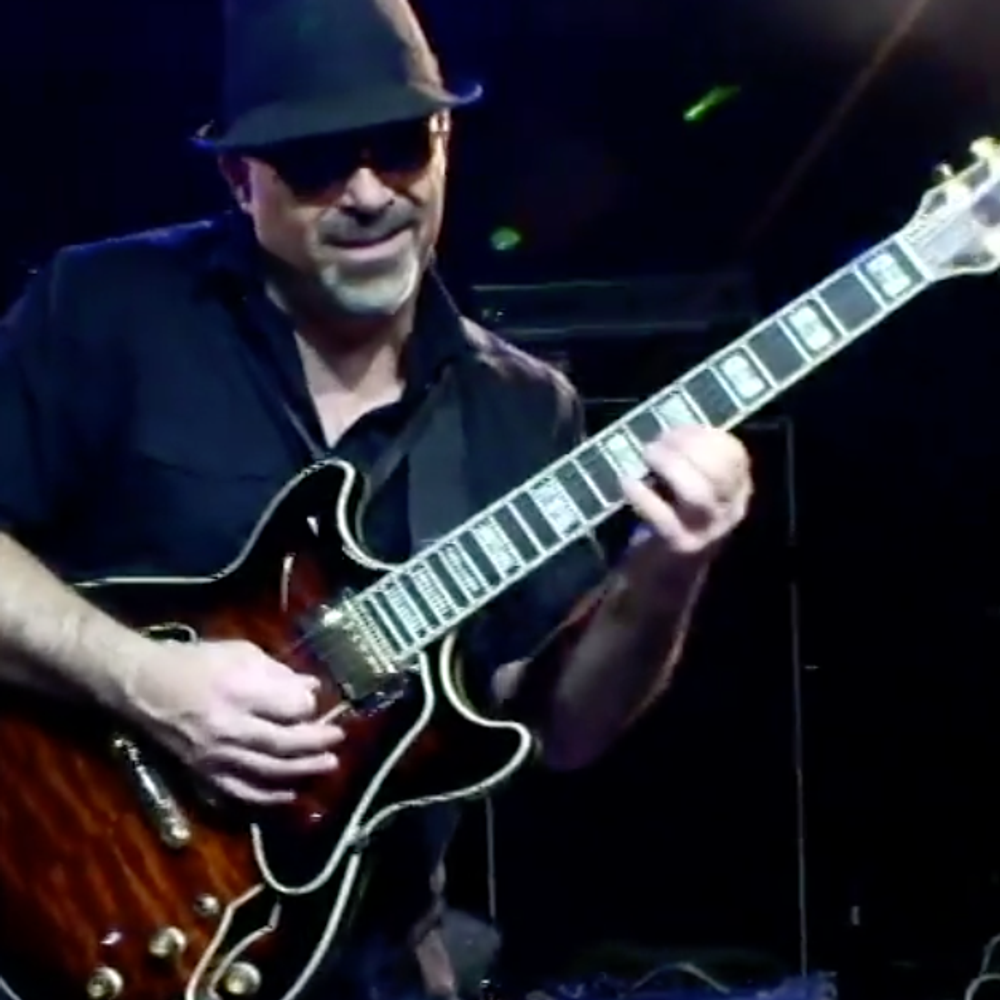 JT has just released his new jazz album called "Duality" through Bentley Records. From straight ahead swing to some toe tapping funky jazz, this is JT's second album as a leader. 
His new original music is regularly featured on Legends radio 100.3 FM in South Florida and has been featured on WPKN in Connecticut on the Malcolm Dankner jazz show.
The Town Crier Newspaper in Palm Beach County has just published an article about my new album release. Thank you Town Crier! https://gotowncrier.com/2021/10/area-resident-and-musician-john-tutino-releases-a-new-jazz-cd/
Online magazine Around Wellington has published an interview about JT's success signing with Bentley Records and releasing his new album. Thanks Krista (www.aroundwellington.com/an-interview-with-jazz-musician-john-tutino)
JT has been a frequent guest on the Brooklyn Cafe TV show which broadcasts worldwide from Boca Raton, FL. 
JT started his performing career in the late 1980's as a professional musician in the New York scene with regional east coast touring in the 90's and nationwide touring with the Bronx Wanderers from 2011-2014.
For the last 3 decades, JT has been a gigging workhorse leading many bands including his jazz quartet, and as a sideman performing with or shared the stage/billing with many well renowned artists and groups in over 3000 performances.
JT is a Berklee College of Music graduate and studied with jazz greats like George Garzone, Gato Barbieri, Cameron Brown, Joe Lovano, Jeremy Wall, Dick Oatts, Dino Govoni, Jon Finn, Fred Lipsius, Mike Kelly and many others who have inspired JT to create his own dynamic style on Guitar, Tenor and Alto Saxophones, an uncommon doubling.
As a teacher, JT has taught over 300 students in the last 25 years. Currently JT is writing new music for his next album release with Bentley Records sheduled for 2022.
JT's equipment: 
Heritage H535 guitar
Fender Strat
Yamaha 62 Mark III Tenor sax
Yanagisawa A993 Alto sax
Roland Cube 80 amp
Boss GT-10 foot pedal
AMT Quantum 7 Wireless saxophone mic
Yanagisawa silver metal mouthpieces
Rico Plasticover tenor reeds
Vandoren Java alto reeds
Ernie Ball 13 gauge guitar strings
Dava Grip Tip guitar picks